Summer Clay & Fiber Workshop WEEKENDS Session 2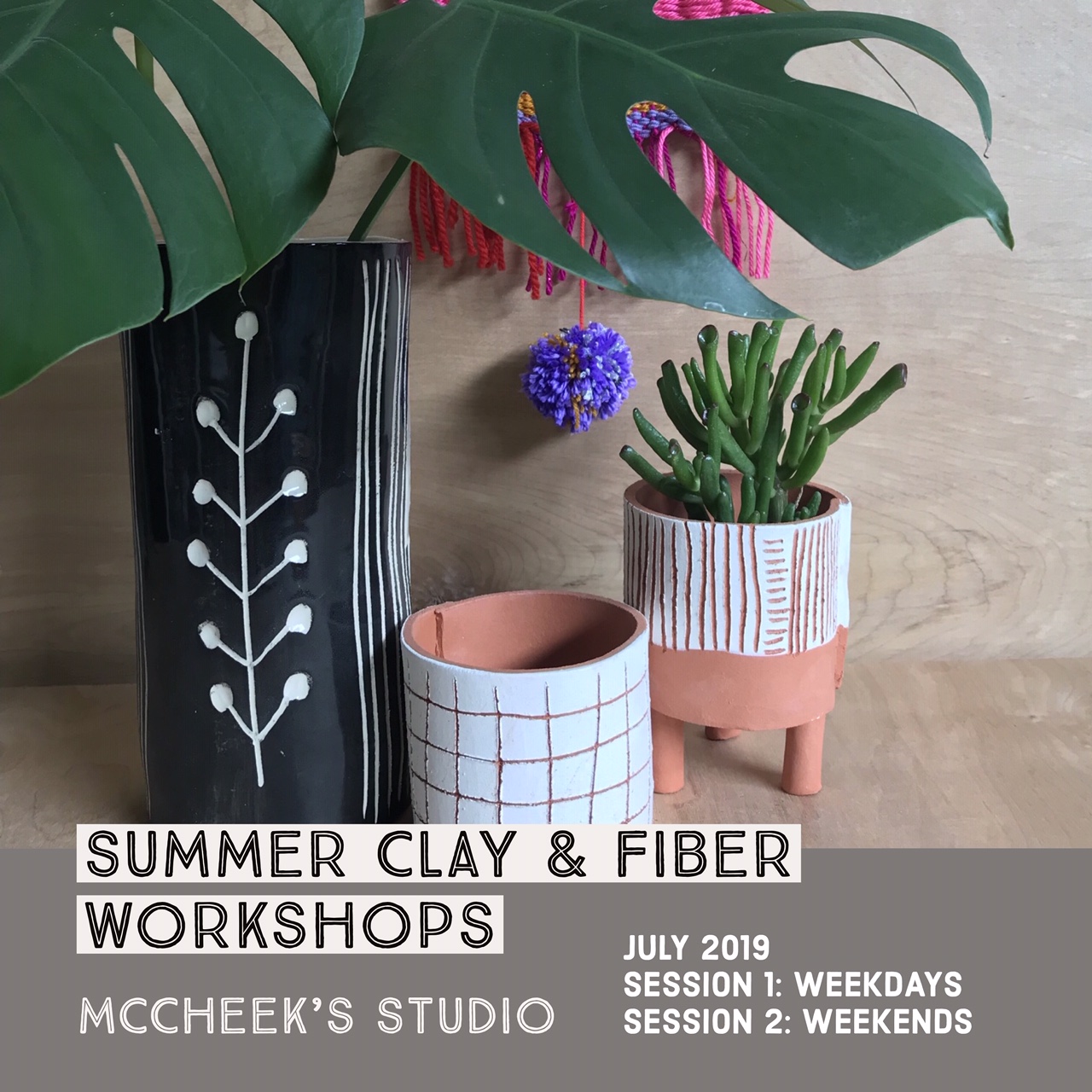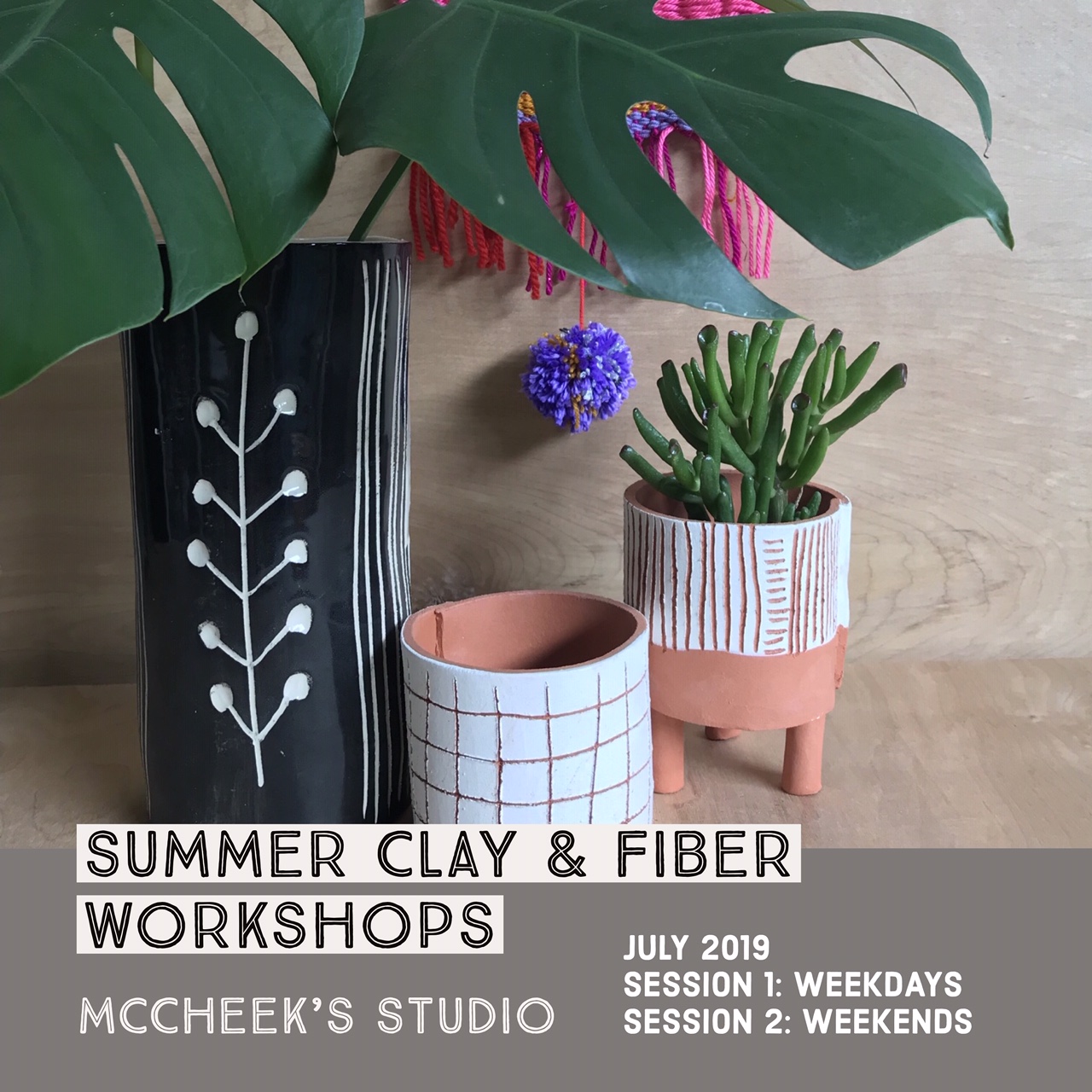 Summer Clay & Fiber Workshop WEEKENDS Session 2
**There are two different sessions for the summer workshops, this one is the Weekends Session 2
We will focus on ceramic and fiber workshops.
All projects will be hands on starting with a ball of soft clay or a ball of yarn. We will concentrate on hand building with clay using coiling, slab and pinch pot methods. The fiber workshops will be weaving and macrame making.
Saturday and Sunday's (over two weekends) 10.30-3pm
July 20th, 21st, 27th, 28th
The workshops will be held in McCheek's Ceramic Studio.
619 West 9th St
Houston
TX 77007

Suitable for beginners and full instruction will be given for all the projects.